DIY Cornice Kits is a Decorate It Yourself Cornice Kit. What this means is you can achieve professional results by Decorating It Yourself.
1. Assemble the cornice kit using a low temperature glue gun.
2. Decorate the cornice with any fabric you choose.
3. Hang the decorated cornice at any height desired!
Types of windows that DIY Cornice Kits work with...
Outside Mount

- this is the standard window where the left and right side of the window is open and could use a return (end cap).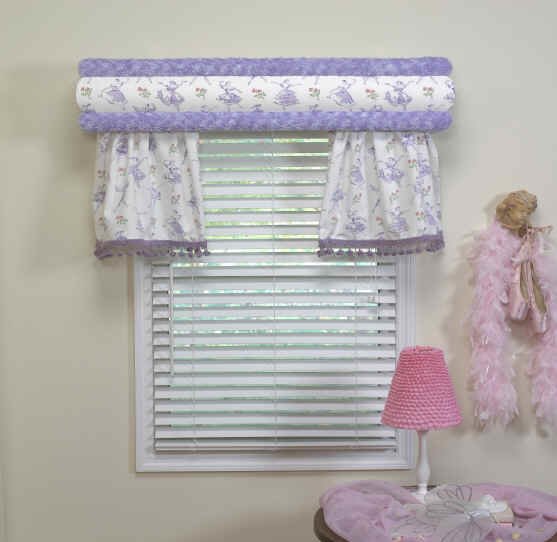 Inside Mount

- this is a window where something prevents the use of a return (end cap) such as between 2 kitchen cabinets or if you would like to go between 2 walls. Another idea is in a bathroom above the shower to cover the curtain rod.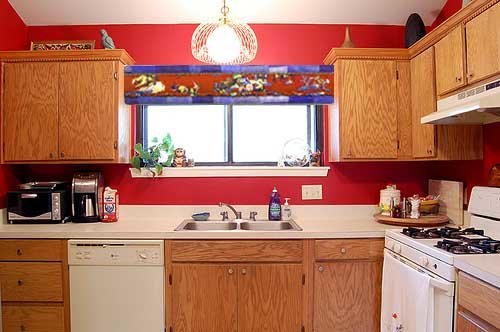 Bay window

- A bay window is where there are usually 3 windows where the left and right window are at 45 degree angles to the middle. We have a custom bay window adapter to cover this window.

Corner Windows

- A corner window is when you have 2 windows that are in a corner that is 90 degrees from each other. There is not enough room to use the returns in the corner, so we have created a corner adapter to cover both windows with one cornice.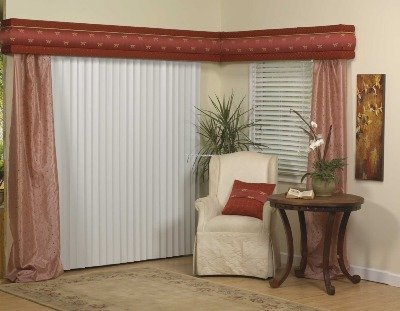 Determining the amount of fabric needed...
To determine the amount of fabric needed to cover your cornice simply add 27" to the width of your window for 5" brackets or 23" for 3" brackets. The 27" or 23" is what covers the left and right returns (end caps).
Example - a 98" window plus 1" clearance on both sides of the window is...

98"+1"+1"+27" = 127" of fabric or 3.53 yards of fabric
When choosing a fabric make sure that the fabric is held horizontally since this is generally how it will be on the cornice.